4 am. Three times I had to get up, because I heard BOTH kitties on the counter. I am not sure exactly what they were trying to get, but they sure were persistant. Finally the third time I came out, I couldn't believe what I saw.
Jack was swinging/hanging from the top cupboard door. (Here is a pic to show you just why I was surprised)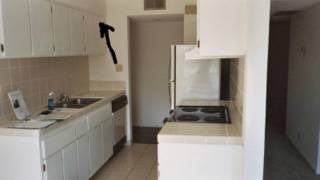 I am honestly not sure why I was surprised to see this, or maybe I was just surprised that it wasn't Meg.